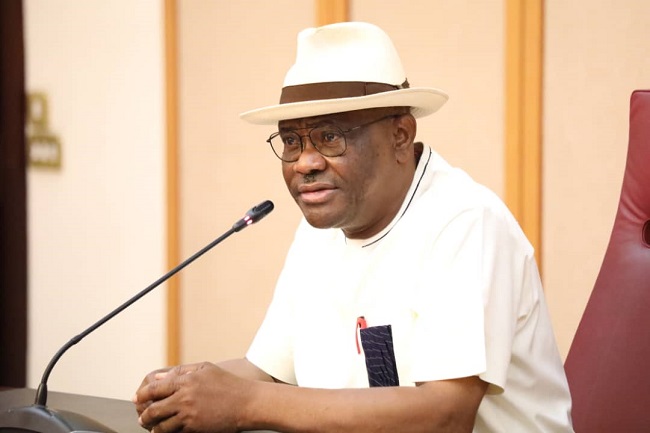 Wike's donation of 200 million naira: SOKAPU announces distribution of relief materials to displaced people
The South Kaduna People's Union (SOKAPU) has announced the distribution of relief materials for internally displaced persons (IDPs) in South Kaduna from the N200 million share it received from Rivers State Governor Nyesom Wike's donation to displaced people in the state.
Reporting on the distribution of the materials, SOKAPU Chairman Jonathan Asake said the donation was split between the northern and southern parts of the state's IDP camps.
The SOKAPU Chief lamented that "from afar in Rivers State, there is only someone from Rivers who remembers the plight of IDPs in Kaduna State, especially in South Kaduna ".
Thus, he felt that due to the humanitarian crisis caused by terrorism in South Kaduna, there is a need to establish the South Kaduna Development Commission (SKDC) by the Federal Government to address the plight of the people. affected in the area.
"A template has been developed with relevant stakeholders on how to share the 200 million naira donated by Governor Nyesom Wike of Rivers to IDPs in Kaduna State. The money was split between the northern and southern parts of the state.
"Relevant stakeholders such as the Christian Association of Nigeria (CAN), development associations, NGOs, SOKAPU as well as local government areas.
"In southern Kaduna, 148 communities have been displaced and no less than 200,000 people displaced. Some of them are in displacement camps and many others are squatting with their relatives.
"This intervention will also reach families who have helped displaced people in one way or another.
"On that note, we would like to commend Governor Nyesom Wike of Rivers State for his magnanimity. We pray to God to guide and protect him.
"It is incredible that of all the presidential aspirants who came to Kaduna to campaign, only Governor Wike de Rivers remembered to donate to the displaced people. May God continue to bless him and repay him abundantly.
"We call on all individuals, organizations and international bodies of goodwill to come to the aid of the displaced people in the state, especially in South Kaduna where we have a huge humanitarian crisis. Humanitarian intervention is needed here.
"We therefore call on the federal and state governments to step in by establishing the South Kaduna Development Commission to help address the humanitarian crisis in the region.
"As for the relief materials, we have just done a token distribution, but by the time we do the full distribution, every party involved will be represented and the distribution will be strictly supervised by SOKAPU," Asake said.
Online forum According to the findings, the relief materials include 180 bags of rice, 100 bags of beans, 80 bags of Garri, 200 packets of pampers, 200 cartons of Indomie and 100 cans of vegetable oil.
Other items procured for distribution included educational items, food and medical needs, among other needs of displaced people.
YOU SHOULD NOT MISS THESE NIGERIAN TRIBUNE HEADLINES
We haven't had a water supply for months ― Residents of Abeokuta
Despite the huge investment in the water sector by the government and international organizations, water scarcity has become a permanent nightmare for the people of Abeokuta, the capital of Ogun State. This report chronicles the lives and experiences of residents in getting clean, safe and affordable water amid the surge in COVID-19 cases in the state… Wike's donation of N200 million Wike's donation of N200 million naira
Selfies, video calls and Chinese documentaries: what you will encounter on the Lagos-Ibadan train
The Lagos-Ibadan Railway was inaugurated recently for fully paid operation by the Nigerian Railway Corporation after about a year of free trial. Our reporter joined the train to and from Lagos from Ibadan and recounts his experience in this report… Wike's donation of 200 million naira Wike's donation of 200 million naira