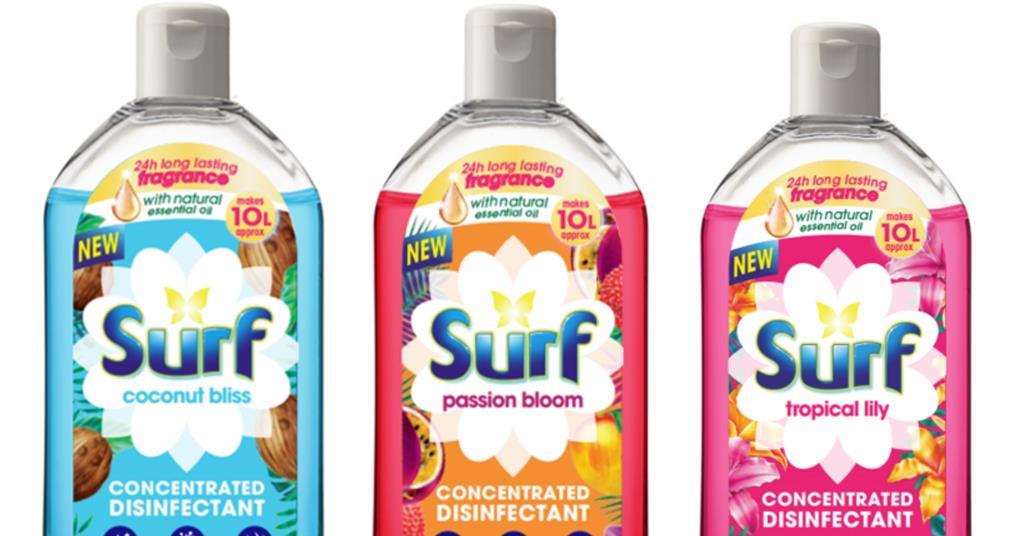 Surf Adds Trio of Cleaning Products in 'Most Popular' Laundry Scents | New
Surf moves into the home care category with a trio of concentrated sanitizers.
The brand has created three sanitizers based on "much-loved" laundry scents: Passion Bloom, Coconut Bliss and Tropical Lily.
They claim to kill 99.9% of bacteria and viruses and offered "high value" to buyers because they were concentrated and made "about 10 liters of product per bottle when diluted," Surf said.
The bottles are 100% recyclable and made from recycled materials.
They have launched exclusively at Asda and will be distributed to other grocery stores in November (rsp: £2.50/240ml).
The range would meet "the demand for effective anti-germ and long-lasting fragrances in the category", claimed the Unilever-owned brand.
Buyers could "pair their favorite surf scents and unify the entire home with fresh scents derived from natural essential oils," he added.
Nadine Slyper, Unilever's marketing director for laundry, said there was "significant opportunity for a concentrated, versatile cleaning product" with a "much-loved, long-lasting fragrance".
The decision to expand into a new category would "encourage in-store redemption and increase shopping cart spend" as shoppers sought to "incorporate our much-loved surf scents into other parts of their homes," Slyper said.
The launch in Asda will be supported by an offline in-store marketing campaign to encourage trial of the range.
Surf is also investing over £2million in its Masterbrand campaign this year across radio, outdoor advertising and social media.