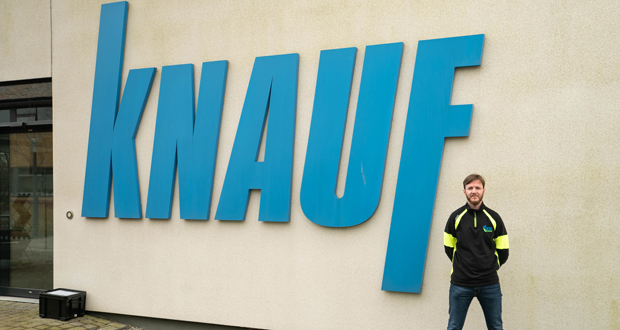 JCD wins cleaning services contract with Knauf
JCD Cleaning & Support Services has agreed a three-year agreement, worth approximately £900,000, to provide all industrial plant cleaning and specialist ad hoc cleaning services to the manufacturer of building products and systems lightweight, Knauf UK.
Operations began on February 1 at Knauf's head office in Kent, with JCD transferring 10 full-time staff to carry out all aspects of day-to-day industrial plant cleaning. In addition, the company will also perform a wide range of periodic deep cleaning and highly specialized confined space, manned entry, rope access and silo cleaning services in high risk areas, as well as industrial cleanings of plant assets and equipment to ensure proper operation. day-to-day plant operation.
Speaking to the partnership's new Managing Director, Chris Guilfoyle said: "After a difficult bidding process, the entire JCD family is thrilled to be working with an iconic local company.
"We welcome 10 new team members to the business and look forward to supporting Knauf with all of its requirements, no matter how complex. Here's to the next three years and beyond in partnership with Knauf.
A Knauf UK spokesperson said: "We are delighted to have JCD Cleaning as our new strategic cleaning partner and believe that their focus on proactive contract management and support will provide Knauf with the ongoing support needed to ensure the continuity of cleaning services in our factory areas. ."
FMJ has partnered with leading outsourced communications provider, Moneypenny, to host a
webinar 'Outsourcing to help win the race for talent' on June 28 at 11 a.m.
.
This webinar will examine how outsourcing is a cost-effective and highly relevant strategy not only to counter the race for talent, but also to strengthen business agility, expertise, infrastructure and resources. In particular, he will recognize the operational challenges faced by FMs as the UK begins its return to the workplace.
To register for the webinar, click here.