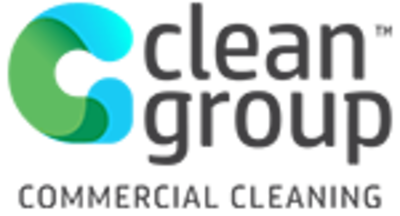 Clean Group offers professional Covid commercial cleaning services
Westmead, New South Wales – Cleaning standards before and after the emergence of COVID-19 are significantly different, especially in the commercial area. With a high volume of people entering and leaving the premises throughout the day, cleaning must be thorough and geared at all times to the well-being of workers and customers who visit the establishment.
When it comes to cleaning solutions in Westmead and around Sydney, the Clean Group team has always been known for their attention to detail and process excellence; in particular, in COVID-19 disinfection services. This company has become one of the top rated in its field, as its team is fully trained and equipped with the latest in cleaning and disinfection to ensure safe, tidy and hygienic spaces for employees and customers.
As a professional commercial cleaning company in Sydney, Clean Group is trusted by hundreds of leading companies who recognize its ability to consistently deliver high quality services. This cleaning specialist proudly offers COVID deep cleaning services for renowned entities such as The Hills – Private Hospital, NSW Government, Aramex, Petbarn, Strata Embassy, ​​North Shore Private Hospital, etc.
For those already infected or those looking for preventative cleaning, this company provides covid cleaning and sanitizing service to all types of commercial facilities including offices, warehouses, daycares, schools/colleges, medical facilities, gyms, commercial vehicles, as well as for office complexes and buildings. Clean Group uses 100% safe and TGA-certified products that provide superior cleaning while avoiding the risk of further contamination.
"Unlike other covid cleaning companies who will just sweep floors and spray chemicals everywhere in the name of covid disinfection, we do things very differently. What we will do is deep clean your entire property from top to bottom and disinfect all high traffic areas, points and objects for up to 99.99% virus removal. Said the representative of Clean Group regarding what sets them apart from their competitors.
In addition to commercial deep cleaning services, Clean Group – Office cleaning offers a wide variety of cleaning solutions, including basic cleaning, spring cleaning, garden cleaning and maintenance, post construction cleaning, carpet cleaning, end of lease cleaning, laundry etc Homeowners can also entrust their general cleaning services to these highly trained and experienced cleaners who provide top quality residential cleaning services tailored to the needs of their clients.
Those seeking certification Commercial cleaning Services in Westmead and any other area of ​​Sydney can contact Clean Group by telephone on 02 91607469 to request an on-site quote. This company is located at 43b bridge rd, Westmead, New South Wales, 2145. For more information on their services or to get a quote via an e-form, visit the company's website.
Media Contact
Company Name
Clean up the group
Call
02 91607469
Address
43b bridge road
Town
Westmead
State
New South Wales
Postal code
2145
The country
Australia
Website
https://www.clean-group.com.au/sydney/