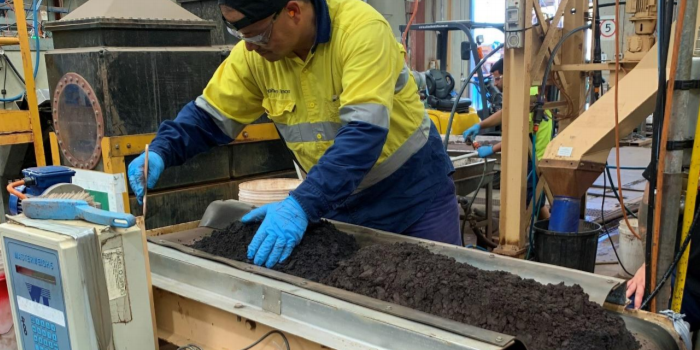 Australian Vanadium supported to produce critical battery materials
Resource and chemicals group Australian Vanadium Limited (AVL) will receive a $49 million federal government grant to support a major project in Western Australia to produce critical battery metals and electrolyte for batteries vanadium redox storage.
The grant, under the collaborative strand of the Federal Government's Modern Manufacturing Initiative, will fund the development of the company's vanadium, iron and titanium resources at Gabanintha south of Meekatharra, where it will undertake crushing, crushing and beneficiation of magnetite ores.
The resulting concentrate would be transported to Mullewa near the port of Geraldton where Australian Vanadium will produce vanadium pentoxide (V2O5) suitable for the critical minerals and battery market.
This will then be processed in a vanadium electrolyte manufacturing facility currently under construction at Kwinana, south of Perth.
The Kwinana plant is partially funded by a National Roadmap of Federal Government Critical Minerals and Resource Technology Manufacturing Priorities.
Chief executive Vincent Algar said the latest grant would create hundreds of jobs and help build a vanadium industry – vanadium has been named a critical metal in Australia, the US, Japan and Europe.
Algar said the company will work with partners to further develop downstream opportunities for the green steel and vanadium redox flow battery market.
Australian Vanadium is working with ATCO to integrate green hydrogen into the fuel treatment project.
"By establishing manufacturing capabilities in both critical minerals and recycling as well as clean energy within the AVL Collaborative in Australia (will enable) technology-driven solutions towards a low carbon economy carbon."
In collaboration with Bryah Resources, AVL will also explore the processing of waste from the project to separate the base metals cobalt, nickel, copper and gold.
AVL's technology partners include Curtain University, Queensland University of Technology and nuclear science and technology organization ANSTO.
Photo: Australian Vanadium/Pilot Plant Operation
Subscribe for free to our @AuManufacturing newsletter here.