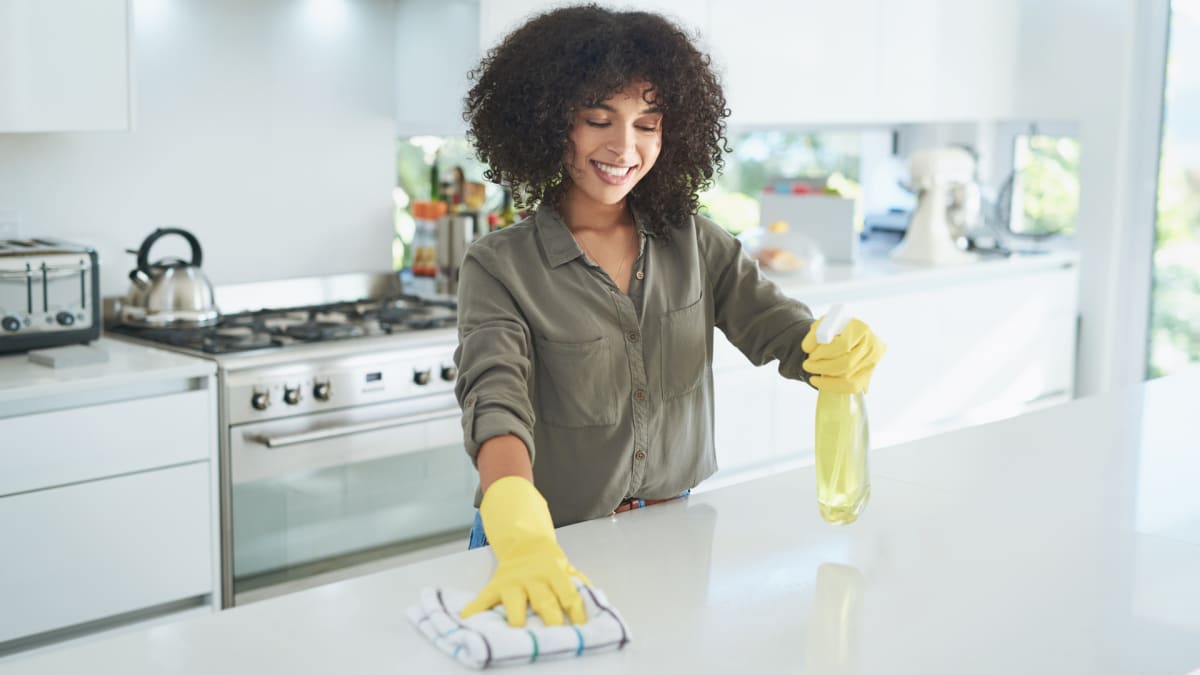 Antimicrobial materials to make your home germ-free
While the pandemic has focused attention on the home as a refuge, it has also heightened awareness of what is not welcome inside residences, namely bacteria and viruses.
A recent survey of 2,000 people by StudyFinds determined that more people have become germaphobic in the past two years, leading some to explore the use of alternative building materials and furnishings to promote a cleaner home.
One way to create a germ-free home is to incorporate antimicrobial materials, like quartz and linoleum, throughout. Naturally antimicrobial products "kill or inhibit" the growth of viruses and pathogens in the home and reduce your reliance and reliance on strong chemical disinfectants, including bleach.
Whether you're remodeling or dreaming up your next project, here are five naturally antimicrobial materials that add germ protection to home design.
Metals that naturally inhibit bacterial growth include silver and copper. Copper is a popular home design material for faucets, handles, and pots. It's a great choice for keeping germs away, as it can removes 99.9% of bacteria from its surface in less than two hours with regular cleaning.
Copper sinks are especially attractive for kitchens and bathrooms because they offer germ-fighting benefits.
Silver has positively charged silver ions which can kill bacteria, fungi and some viruses. But real silver, used mainly in the past to make things like door handles or knobs, is expensive and often hard to find except as antiques.
Natural wool fibers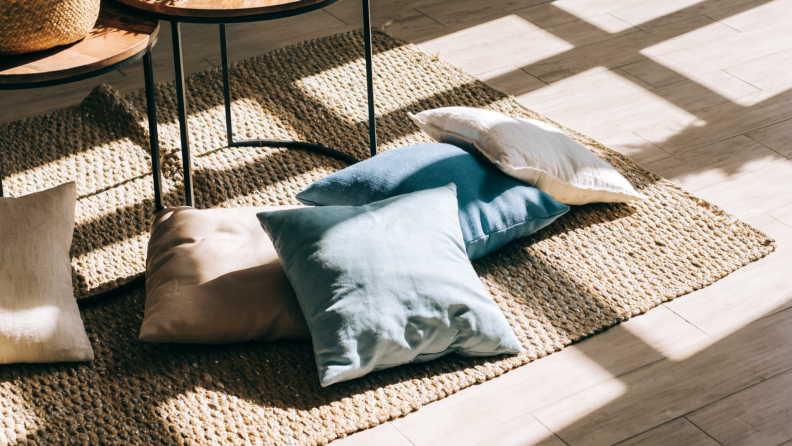 Natural wool is a material that is frequently found in household items like rugs. The thin waxy coating of wool fibers includes fatty acids that inhibit the growth of mold, mildew and bacteria. The same natural coating repels water which can cause mold and mildew to grow.
Quartz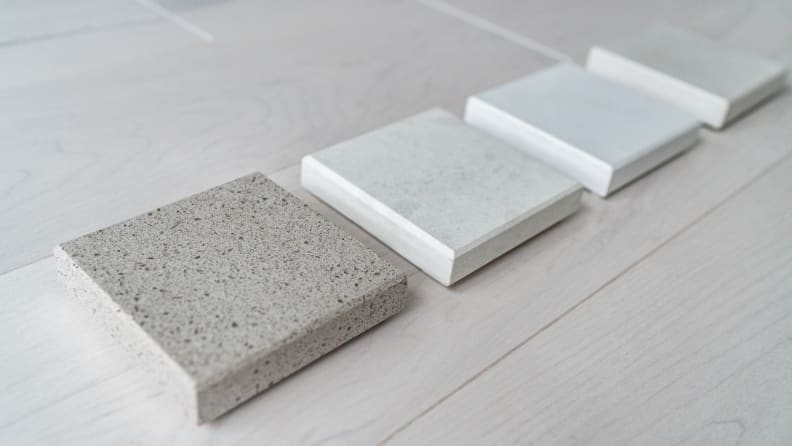 As Amy Youngblood, principal designer and owner of Cincinnati, Ohio-based Amy Youngblood Interiors points out, more and more customers want quartz, especially for countertops. Artificial cast stone is formed by combining approximately 90% crushed quartz, which is a naturally occurring hard mineral, with a mixture of resins, polymers and pigments to create a solid granite-like surface. Quartz is also used in other household items like coasters.
What makes quartz so resistant to bacteria and other pathogens is primarily its density. Quartz is an extremely firm, non-porous material, which makes it naturally antimicrobial. Without a place to thrive, germs have no habitat.
Linoleum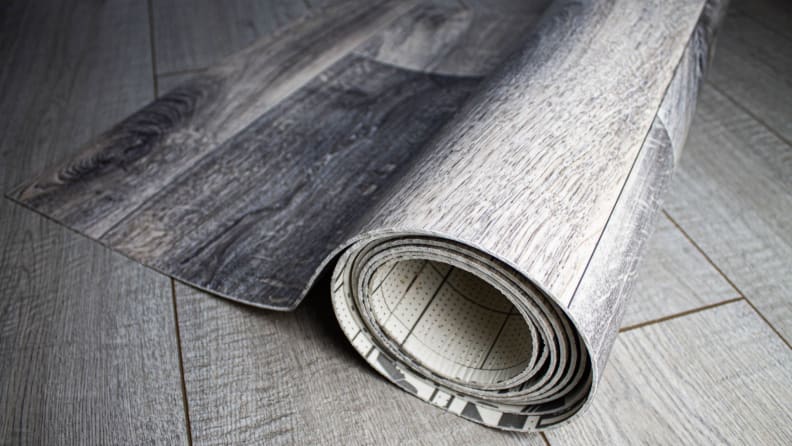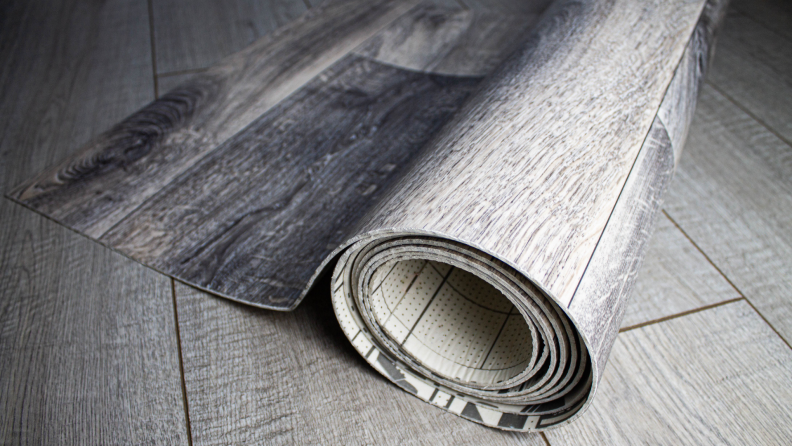 True linoleum (as opposed to synthetic or vinyl versions) is made from all-natural materials such as ground limestone, powdered cork, jute, and linseed oil, all of which have antimicrobial properties.
A 2015 study published in the National Library of Medicine found cork to be highly resistant to bacteria that cause staph infections. Cork is also water resistant, making it a top choice for establishing a germ-resistant kitchen, as water can trap moisture and become an ideal environment for germs. Linoleum is also used in flooring.
Get the Forbo Marmoleum Splash at Green Building Supply for $4.91 per square foot
Bamboo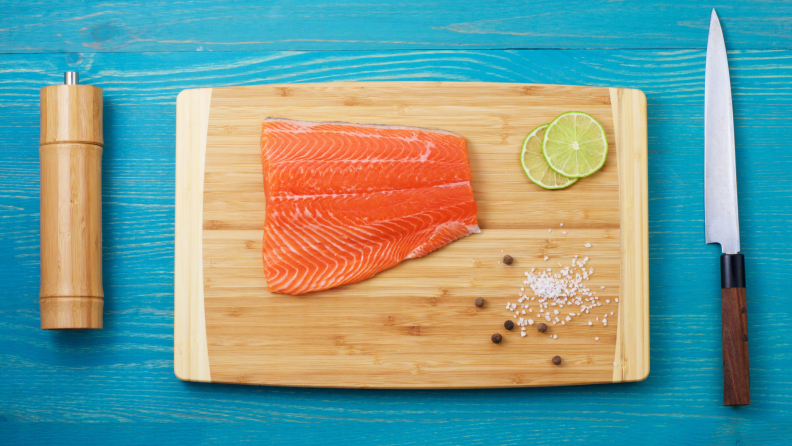 Bamboo is a naturally antimicrobial material commonly found in household products such as serving bowls, cutting boards, and bedding. Although bamboo is a hard material in the wild, it can be made into super-soft sheets, duvet covers, mattresses, pillows and pillowcases that provide antimicrobial and cooling abilities.
Woods, in general, also dry out quickly, making it more difficult for bacteria to grow. This is why cutting boards are made from materials like bamboo, teak, maple, walnut, cherry, beech, etc. Some of these woods are ideal choices for kitchen island tops, flooring, and bath mats.
Although sometimes more expensive than their man-made counterparts, natural antimicrobial materials are often more valuable as they tend to perform better in terms of performance and longevity. They also provide users with peace of mind related to health and the environment, unlike artificial options.
The product experts of Revised have all your shopping needs covered. Follow Rated on Facebook, Twitter, instagram, ICT Tacor Flipboard for the latest deals, product reviews, and more.
Prices were accurate at the time this article was published, but may change over time.