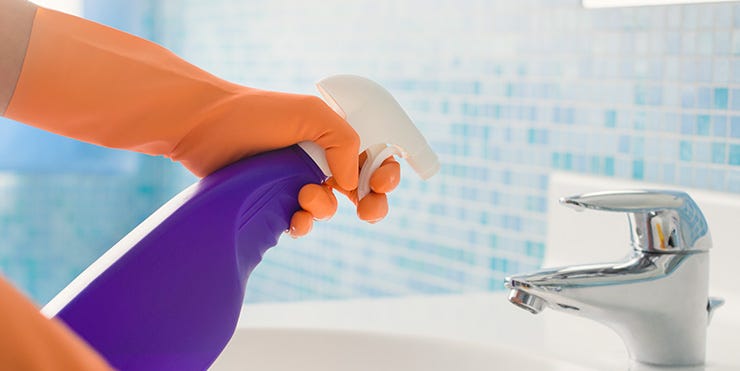 10 Best Natural Cleaning Products for a Healthier Home
Ingredients. To find the safest and most natural products, cleaning experts recommend staying away from the following types of ingredients: phthalates, phosphates, petroleum solvents, butyl glycol, ethylene glycol, monobutyl, ammonia, alkyl phenol surfactants, fragrances synthetics, synthetic dyes or VOCs.
Most all-natural cleaning products that are labeled clean or plant-based include safe ingredients like white vinegar, baking soda, thymol, castile soap, lemon juice, vegetable glycerin, citric acid and oils like jojoba seed, coconut, olive, lavender, lemon, orange, peppermint, tea tree and eucalyptus.
Consider the validity of the labels. There are many cleaning products on the market that claim to be organic, but very few have the USDA certified organic label. While many of these cleaners are great options and are much safer than chemical-laden cleaners, if they don't carry the USDA organic label, they can't be considered certified organic cleaners.
According to the EWG, the use of the terms "natural" or "herbal" implies that at least some of the ingredients are natural or herbal, but this does not mean that it applies to all ingredients. . So always read the labels and do your research on what is indicated if this is a priority for you.
If you don't know where to start, consider cross-referencing the EWG guide to healthy cleaning to see if a particular brand meets the guidelines. The EPA also maintains a list of products that are part of the Safer Choice standard.